2019 Shanghai Internship (HSU)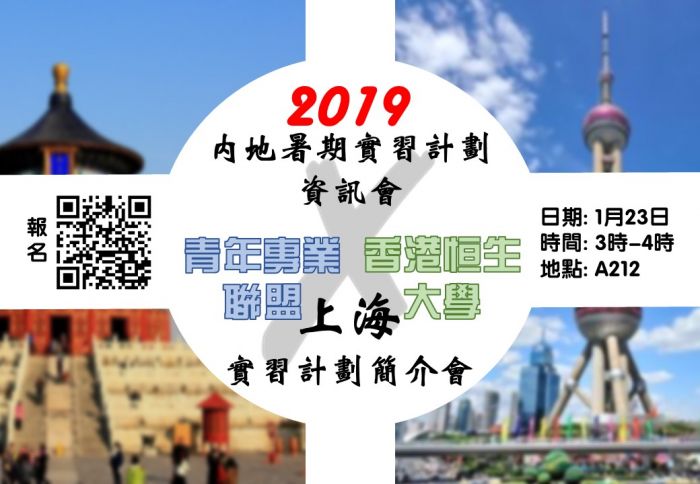 Look for enriching your resume, gaining work experience as well as getting the first-hand information of the work culture in Mainland China?
There are dozens of mainland internship schemes being organised each year.
In this connection, we invite students to come and join the Mainland Internship briefing session, in which you can get practical advice and learn from students who have successfully completed internships in last summer.
Remarks: The session will mainly be conducted in Cantonese. Please refer to the details in the poster and reserve a seat.