Joint-Institution Network for Student Success (JINESS) is pioneering innovative solutions for job seekers and recruiters. It aims to develop a "one-stop shop" by way of a platform for both students and employers in offering solutions to searching career opportunities and recruiting talents respectively. JINESS exposes students of self-financing institutions to broadening career and experiential learning opportunities; develop their potentials to the fullest; and prepare them for challenges in life.
JINESS also aims to heighten employers' awareness for the talent pool available from graduates/students of the self-financing higher education sector.  Society at large will benefit when the pool of talents match with the needs of employers/industries.
JINESS is the first of its kind in Hong Kong, establishing a tri-partite relationship among employers, students and self-financing institutions.  This relationship will provide unique benefits to all parties:
To establish a professional branding of students of self-financing institutions for prospective employers and the community at large

To enhance the self-confidence and self-image of students of self-financing institutions through network building and innovative means and programmes

To achieve synergy among self-financing institutions in providing their students with more opportunities and exposure for student success.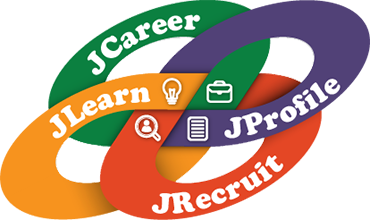 To build a Joint-Institution Career Portal to facilitate employers to recruit talents and to empower students for career success

To develop a Joint-Institution Career Learning Centre for students to master career-related attitudes, skills, and experiences in preparing for life-long and life-wide careers

To offer Joint-Institution Career Programmes for students to engage in career development, and network with institutions, employers and other students